Overlooked? Unappreciated? Lack Confidence? Want More? Unsure? Need Transitional Support?
We Bridge the Gap Between Your Today & Your Destiny
Let Our Fulfillment Realization Strategist Help You
Find Your Strength, Uncover Your Passion, Be Your Best, Successfully Transition & Reach Your Goals Without Guilt or Compromise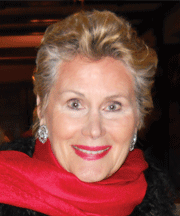 "Cathy gave an amazing presentation that captivated the audience of international professionals from the start.
She appealed to everyone in the audience and used her presentation techniques to engage people from
multiple countries and of all ages. She is spectacular."
Linda Ellis Eastman
CEO of The Professional Woman Network (PWN), Best-Selling Author
and International Speaker/Consultant
"Cathy's presentation was engaging and inspiring. I was energized and thrilled that she tackled with elegance,
humor, and realism the untapped reality of the crippling attitudes that derail our desire and ability to support
others in business and in life."
Dr. Michele Brown Dawson
Founder and CEO of Catalyst Enterprises International
Business Strategist, Coach, and Author of Catalyst Success
"The Name Sudden Impact is so appropriate because this has impacted not just me but the way I do business.
Dr. Barnes is a delight to work with. I had an awesome time and learned so much about myself and the people
around me. Her book is also awesome. I have not been able to put it down."
Donna Sparaco
President of Proactive Hope, LLC., Author of "Dating: It's Not Personal"
International Dating Coach, and Legal Shield Representative
"Dr. Catherine Barnes' is upbeat, fun, and enlightening. I was engaged from the start. She left me
fulfilled yet wanting more. I can't wait to read her book Sister, Why You Hate Me."
Lieutenant Colonel Karen Mertes
Founder and CEO of Fulfill Your Destiny, Inc., Co-author of "Fearless Women. Visions of a New World"
SUDDEN IMPACT SOLUTIONS
Individual and Group Coaching, Consulting, Personal and Professional Development, Empowerment Training & Revitalization Retreats